Rev. Michael Brown serves as the minister of Chiesa Riformata 'Filadelfia' in Milan. He served as the pastor of Christ United Reformed Church in Santee, California from 2003-2018. He is a graduate of Westminster Seminary California (Master of Divinity and MA in historical theology), the author of several books, including Sacred Bond: Covenant Theology Explored and Christ and the Condition: The Covenant Theology of Samuel Petto and many published articles. He has been a frequent guest on the White Horse Inn and Abounding Grace radio programs. Rev. Brown served as the chairman of the URCNA Study Committee on Missions and the URCNA Missions Committee for several years. He and his wife Janie speak Italian and work every day to improve their skills. They have been married since 1990 and have four children, three of whom are grown.
To subscribe to Rev. Brown's monthly newsletter, send him a request at: mgbrown1543@gmail.com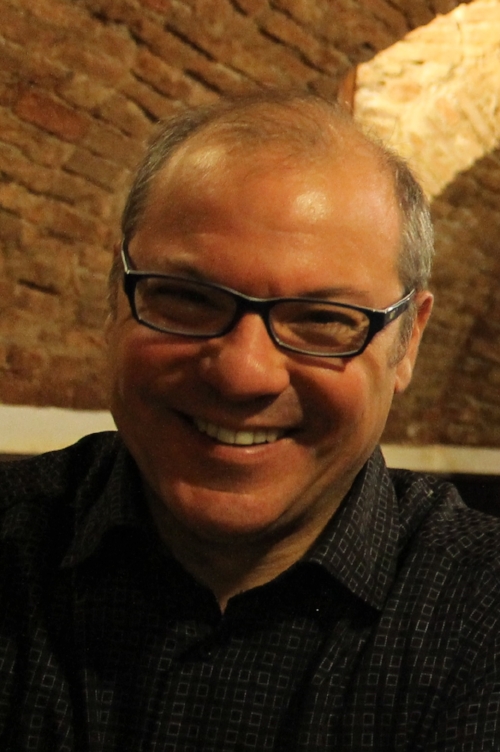 Rev. Andrea Ferrari was born and raised in Milan, Italy. He was ordained as Minister of Word and Sacrament in the URCNA in January 2010 by the Consistory of Christ URC and sent to Italy as a missionary to plant churches and establish a Reformed denomination modeled after the URCNA. He presently serves as the minister of Chiesa Protestante Riformata Perugia, and previously of Chiesa Riformata 'Filadelfia' in Milan. Rev. Ferrari possesses a theological degree from from the Assemblies of God Bible Institute in Italy (1992), a Master of Philosophy from the University of Wales (2004), and a Masters degree from the University of Milan (2007). He is the author of John Diodati's Doctrine of Holy Scripture as well as several articles published in theological journals and magazines. Andrea and his wife Cristina were married in 1992 and have two sons, Simone and Danielle.